When it comes to soul-searching, people tend to go to places where one can find peace and serenity. What better place to explore than the beautiful country of Australia? From its ten deserts to breathtaking beaches, to magnificent creatures both in land and water, and even the happy-go-lucky Aussies, you'll find this to be one of the perfect places to visit.
Here are the go-to places for soul-searching in Australia.
Gold Coast, Queensland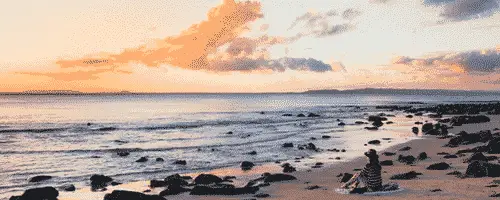 When in Australia, you shouldn't miss all the beautiful things you can do in Queensland. If you love nature, then you'll surely love tour going to its immaculate tropical rainforest, national parks, wildlife sanctuaries and awe-inspiring caves and waterfalls found in the Gold Coast. After an eventful day, you can shop till you drop, have fun in the theme parks, water parks and amusement parks and even see a fantastic view that the SkyPoint Observation Deck has to offer.
Try exploring this wonderland and enjoy an excellent time experiencing countless encounters, activities and events. Witness the world-renowned surfing events held at Burleigh Heads. Experience iFLy Indoor Skydiving, the 7D Cinema in Surfers Paradise and epic meals offered in the different restaurants and cafes in Surfers Paradise, to name a few.
Finally, in Broadbeach (the third must-see beach on the Gold Coast), you get to experience the five-star luxury at The Star, a beautiful escape in The Oasis or be thrilled at the Dracula's Cabaret Restaurant.
Kimberley, Western Australia

Tick items off your bucket list after visiting Kimberley, one of the most beloved tourist destinations in Australia. It's rare to get the chance to experience such a diverse mix of luxury and adventure offered by this side of West Australia. Indulge and go on any of the Kimberley cruises in the waters of Lake Argyle, a scene so unique and utterly beautiful, you'll think it's even artificial.
Explore the outstanding national park at Windjana Gorge, it's where you can come into contact with Aussie's natural wildlife and get many picture-perfect views.
Want another Instagram-worthy location? Then head over to Cape Leveque for beautiful views of the beach. Swim, relax and do nothing else but experience the serenity of the place, the perfect getaway to go soul searching.
Coles Bay, Tasmania

Ever wonder what was dubbed the World's best boutique hotel? It is no other than the Saffire Freycinet, where only the lucky and privileged can stay. This super luxurious coastal sanctuary offers a sophisticated and the top of the line spa experience that will surely exceed all of your expectations. It's what you need to retrieve your soul, find yourself and discover what your heart desires.
&
The list is a short one but is indeed noteworthy. Whether you want to travel alone, with your special someone or in a group, you'll find all of the places and activities mentioned worth the time, money and effort. Grab your luggage and start now!